A Little About Me
I am here to be your resource to help along the path of starting an online business and further optimize it to develop into a passive income generating machine — What is passive income?
Who is Ryan Yockey?
AND WHERE DID HE PICK THIS UP?
Early on in life I forced myself to learn how to make money online. In my early twenties roughly 2004, like many others out there have experienced, I was without a job and needed to start looking at new options. I needed a way to support my family.
I had just recently moved back to the US, after living abroad in Germany for a while. I had note job and I knew my first child was going to be joining us soon. I started developing websites at a young age, but mostly for fun. Those skills could be put to use, so I started down the challenging path of building websites to generate passive income. This was the make it or break it point in my entrepreneurial career.
Thankfully this small website I built came to my rescue...
I started a website dedicated to making wallpapers for the Sony PSP. This new small, but powerful, website turned into a massive income stream for me and offered me the chance at the new lifestyle I wanted.
How We Got Here
Time For My Little Origin Story
What I finally found was my ability to take control of my life. Running my own web businesses which were built around the concepts of automation and generating passive income. Doing so allowed me to spend quality time with my son — and now I can share those techniques with people who share the same situation.
I started developing passive income websites back around 2004. My goal was simple at the time, find quick ways to build up a portfolio of websites which support my family. What I learned from those experiences gave me a new purpose, start giving back and share the techniques and strategies that helped me grow my online businesses. We are always overwhelmed with information on starting an online business and marketing it — but what is hard is finding battle tested advice.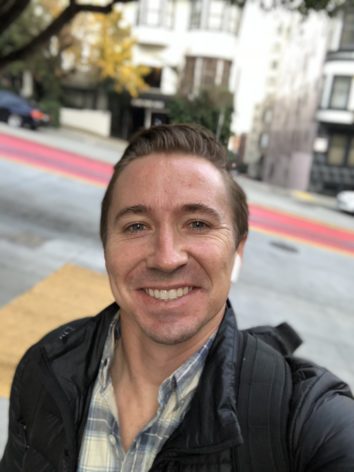 This is where I come in. I want to give you as much of my knowledge as possible.
I want to help you meet your own business and life goals. Everything I've learned (as well as failed at) willd be your guide into the passive income world. I'll be posting my income reports for you to see each month. This way we will all know what actually works.
Why Am I Doing This?
What It Means For You
I do all of this so I can have the freedom to have time with my family. My wife Sarah, my son Kahle, and our dog Moxie. My job allows me to structure my work life around them and not the other way around.
You'll see this in action in any of my blog posts, podcasts, and VLOG's.
My 2018 Goals
Ready To Get Started?
I'm Here To Guide You
This may be your first online business and thats okay. You're definitely not the first person to give this a shot, and with me here I'll help you kick things off on the right path. Now might be a good time to have a read through my Start Here page to understand what it takes to get going. It is where I break down what I think this business can look like for you and to help you get started with the right information without paying some "guru" for the same information.
I'm super passionate about developing more video, so subscribe to my YouTube channel to get access to my content surrounding running a business online.
I also keep a newsletter with all my tips and how to's for you. It would mean a lot to me to have you subscribe.
My mission is to build a resource you to come back to over and over to continually learn my business practices and learn from my mistakes. In the end I want to create a legacy for my son and wife to look back on and be proud of.
This Website is Built For You
That's the wonderful power of community
To those that read, watch and listen, thank you! You are the reason this website exists and how I have been inspired to continually create great new content for you.
Thanks for taking the time to read this! I'd love to have you join me and the rest of our community of entrepreneurs.